Tiësto - Light Years Away ft. DBX
Meu nome é Duke.
Isto é parte do meu mundo.
Aterramos em Cerro Prieto, Mexico.
El campo geotérmico de Cerro Prieto es uno de los más grandes del mundo y hasta el momento tiene una capacidad instalada para producir 620 000 kilowatts de energía eléctrica; pero el campo tiene capacidad para generar mucha más energía y se ha planeado aumentar su producción a más de 700 000 kilowatts en los próximos años, ya que se cuenta con reservas probadas de 220 000 kilowatts y reservas probables de más de 220 000 kilowatts (Figura 32). Debido a que la zona en que se encuentra localizado este campo no tiene un alto consumo de energía eléctrica por ser una zona eminentemente agrícola, existe un excedente de energía eléctrica, el cual es exportado a Estados Unidos, lo cual significa una entrada de divisas para el país. Además de la generación de electricidad, en la planta geotermoeléctrica de Cerro Prieto se planea instalar también un sistema para la extracción y comercialización de cloruro de potasio, por el cual se llegarán a producir 80 000 toneladas métricas por año.
Por otra parte, el campo geotérmico de Los Azufres ha estado siendo probado por medio de plantas piloto que producen un total de 25 000 kilowatts (Figura 33), lo cual corresponde casi al consumo de energía eléctrica de la ciudad de Morelia, Michoacán. Después de observar los resultados obtenidos con estas plantas, se determinó que este campo tiene capacidad para producir más energía, por lo cual se está ya construyendo una planta que generará más de 50 000 kilowatts de electricidad (el campo tiene una reserva probada de 135 000 kilowatts y una reserva probable de 165 000 kilowatts). Una particularidad de la explotación del campo geotérmico de Los Azufres es que la totalidad del agua separada del vapor que va a las turbinas será reinyectada en el yacimiento a través de once pozos, con lo cual se evitará la contaminación del medio ambiente.
Del total de campos ya evaluados se tiene una reserva probada de más de 100 000 kilowatts y la reserva probable es de más de 1 400 000 kilowatts. Debe admitirse que aun desarrollando la totalidad de los recursos con que cuenta el país, la energía geotérmica no podría cubrir la demanda total de energía eléctrica. Sin embargo, por la abundancia de campos geotérmicos en México, esta fuente de energía sí puede representar una contribución significativa para satisfacer las necesidades energéticas del país, por supuesto, sin pasar por alto su utilización directa en procesos industriales, la cual aún debe implementarse y podría significar un considerable ahorro de combustibles fósiles y una disminución en los niveles de contaminación.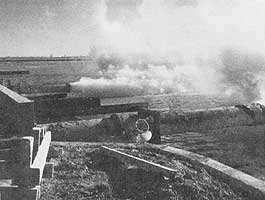 Figura 32. Campo geotérmico de Cerro Prieto, Baja California; (a) vista de las torres de enfriamiento y (b) descarga del fluido de desecho a la laguna de evaporación.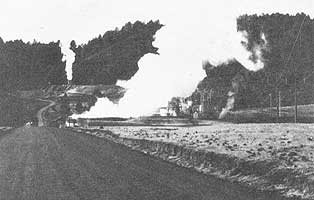 Figura 33. Campo geotérmico de Los Azufres, Michoacán, México.
Hackers Claim They Brought Down PlayStation Network
[UPDATE] PSN is back online.
"Like other major networks around the world, the PlayStation Network and Sony Entertainment Network have been impacted by an attempt to overwhelm our network with artificially high traffic.
Although this has impacted your ability to access our network and enjoy our services, no personal information has been accessed.
We will continue to work towards fixing this issue and hope to have our services up and running as soon as possible.
We regret any inconvenience this may have caused."
The original story is below:
If you're having trouble connecting to the PlayStation Network right now you're not alone.
PlayStation's official support Twitter account
has confirmed that PSN is working intermittently, and that Sony is working to fix the issue as soon as possible.
However, Sony said that there is no time frame at the moment for when service will resume as usual. It also said that some users are still able to log in to PSN or the PlayStation Store. I wasn't, and received the message that the service is currently undergoing maintenance. Note that this is not the maintenance time Sony scheduled for Monday, August 25, from 9:40 AM to 4:50 PM Pacific Time. PSN will be down during that period of time as well, during which Sony will deploy a series of back-end improvements to the network.
As first spotted by
Shacknews
, a group of hackers on Twitter has claimed responsibility for the disruption of service, saying they targeted PlayStation Network, Blizzard's Battle.net,
League of Legends
, and
Path of Exile
with denial-of-service attacks. DDoS attacks, as they're called, are usually carried out by bombarding a service or website with enough communications requests to make it unavailable to legitimate users.
GameSpot has reached out to Sony and will update this story with any new information we receive.
Meu nome é Duke. Isto é o Sky Car. Esta são Cidades do Hidrogenio e da Geotermica O trabalho apresentado neste blog, é um estudo de nichos sociais existentes em muitas das cidades visitadas. Muitos dados estão incorrectos, precisam de confirmação científica. Outros dads seguiram rigorosos critérios de investigação por muitos dos autores, a quem agradeço pelo seu trabalho. Peço desculpa por qualquer erro, baseado nas traduções do que eu escrevo aqui. Pois o meu conhecimento linguitico sobre tais linguas provem do tradutor do Google. As marcas apresentadas aqui tem todos os direitos sobre invenções ou trabalhos científicos citados. A cópia ou reprodução é punível nos termos da lei do país em que o crime de plágio é cometido. Obrigado ... Mid Night Duke ... ...
The work presented in this blog, is a study of existing in many of the cities visited social niches. Many data are incorrect, need scientific confirmation. Other dads followed strict criteria investigation by many authors, whom I thank for their work. I apologize for any error, based on translations of what I write here. For my linguitico knowledge of such languages ​​comes from Google translator. The marks contained herein has all rights to inventions or scientific papers cited. Copying or reproduction is punishable under the law of the country where the crime is committed plagiarism. Thank you ... Mid Night Duke ...